In the end, that's just the way life is.
I thought I would not be able to work on cetaceans this summer 2007 due to my knee injury, but I was able to get an opportunity with the G.R.E.M. (Group of Research and Education on Marine Mammals) to help them in their AOM project: Observation activities at sea.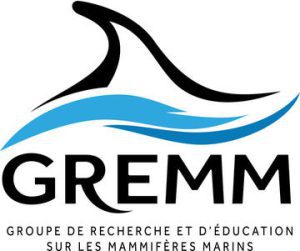 I will be on the boats as a scientist (not as a captain, so less physically demanding) and in kayaks to reference, identify, analyze and photograph marine mammals on the south shore of the St. Lawrence River (Quebec, Canada).
I know this team very well since my first contact in 1996 and having worked for them as a volunteer in 2001.
I will follow their protocol entitled: Protocol for the Characterization of At-Sea Observation (AOM) Activities in the St. Lawrence Estuary (St. Lawrence Estuary Marine Protected Area and Saguenay-St. Lawrence Marine Park) - 2007 follow-up.
So, I will have to interrupt my website until the end of September 2007. But still available for your questions on my email.
Have a good summer.
Sincerely.

 Canada, June 2007.

Julien Marchal