The International Whaling Commission (IWC) was created by the Washington Convention (1946) in a context of overexploitation of large cetaceans. Originally intended to ensure "the judicious conservation of the whale species and, consequently, to make possible the orderly development of the whaling industry", the IWC has progressively given itself the mission of whale conservation.
A meeting of the Commission (decision-making body of the convention) takes place every year, which brings together 80 countries to date (June 1, 2008). 21 Member States of the European Union participate in this organization. The European Commission has observer status. France has been a member since the beginning.
The 60th annual meeting of the International Whaling Commission (IWC) was held from June 23 to 27, 2008 in Santiago, Chile.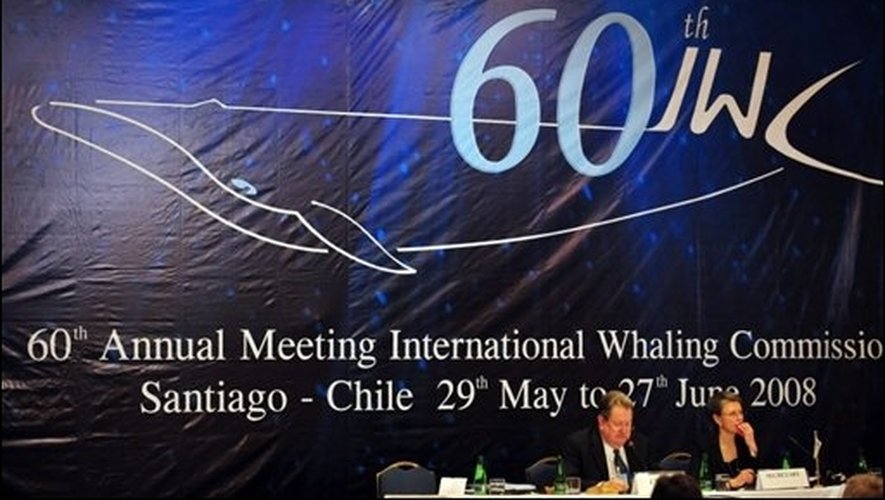 In particular, delegates considered a recommendation, supported by France, to encourage decision-making by consensus rather than by systematic voting without effort at discussion.
It resulted in a status quo between countries that support and oppose whaling. It will allow Japan to continue "scientific whaling" with an unchanged annual quota of one thousand cetaceans.
According to AFP, the 80 participating countries have banned the Danish territory of Greenland from hunting ten humpback whales. The request was made by Inuit fishermen in exchange for their renunciation of hunting eight whales per year.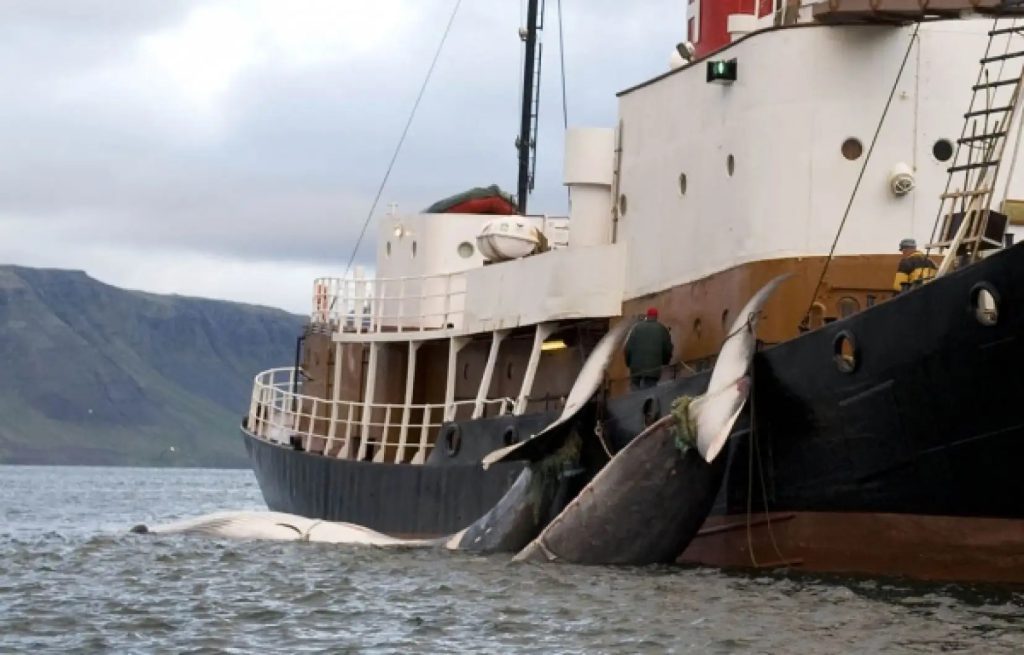 The Whaling Commission has decided to launch research on the impact of global warming on marine mammals. The IWC also managed to agree on the formation of a working group, made up of 24 countries, that will discuss, starting in September, points of divergence such as "scientific hunting", new dangers, global warming and cetacean watching activities.
On the other hand, no agreement was reached on the creation of a whale sanctuary in the southern Pacific Ocean, as demanded by many anti-whaling countries, particularly Latin American countries.
According to IFAW, 1500 whales will be targeted by Japanese harpoons in the Southern Ocean Sanctuary and the North Pacific over the next year while Iceland and Norway continue to hunt whales in defiance of the 1986 moratorium on commercial whaling, the organization deplores.
Despite the moratorium, more than 30,000 whales have been killed since 1986 under the guise of scientific hunts and Japan kills about 1,000 whales per year in the name of this exemption.
The next annual session of the IWC will be held in Madeira, Portugal, in 2009.
Finally, I'm moving to Polynesia in the middle of July and I'm going to stop my website for two months minimum.
Good luck with this project.
See you soon. Bye.

Canada, July 2008.

Julien Marchal