Paul Spong was a zoopsychiatrist. He started his practice at the Vancouver Aquarium in Canada, taking care of a female orca: Skana. He became interested in her behavior and, year after year, Skana showed extraordinary intelligence and sociability. It was then that Paul Spong began to advocate for Skana's release. All his colleagues concluded that he had gone mad and he was fired. Skana died at the age of 15 a few years later.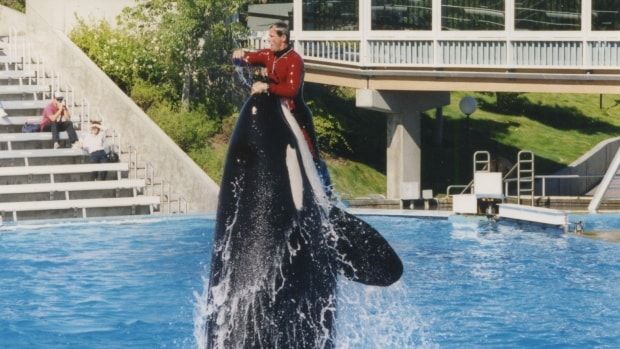 In the early 1970's, Paul Spong discovered the beautiful wilderness north of Vancouver and an island located between the Canadian mainland and Vancouver Island: "Hanson Island". In 1972, he decided to settle there with his family and create a research center for orca observation. His observatory, ORCALAB, is located in one of the most frequented sites by the "resident" orcas, i.e. the "local" orcas, present all year round in the northern community of Vancouver. In his laboratory, an amplifier connected to hydrophones distributed around his island and other nearby islands (in total, 5 hydrophones). Loudspeakers are installed in his house and in all the camps to alert him to any presence of orcas. He and his wife determine all the pods by identifying the individuals by photo-identification through their dorsal fin or by calls, i.e. songs. Paul Spong has lived magical experiences and, before living with orcas, he was with the Greenpeace organization to save whales from the gigantic Russian, Japanese, Icelandic or Danish ships. He did not hesitate, with the team, to place himself between the harpoon and the whale! The photographs, in a book by Paul Spong for Greenpeace are very striking.
According to Rex Weyler, "Paul Spong's big idea was always that we shouldn't defend whales because they were endangered, but because of their profound, prodigious nature.
So, since 1972, Paul Spong and his family have been living on this island on the other side of the world and near an island further north where the "Ninpkish", West Coast fishing Indians who worship orcas live. In fact, Paul is probably one of the few white people who adheres to the ancient Indian beliefs.
Now an ethologist, Paul Spong asks for volunteers to come and help him during the summer season because there is a large concentration of orcas at that time. Our work consists, in turn, in groups of 2 or 4 in the laboratory, to listen "headphones on the ears" to the orcas' calls and to record them. One or two people are outside to observe the presence of killer whales. We all come from far away: Mexico, Japan, Europe, U.S.A., Australia and Canada with one goal, to observe and study orcas in the wild.
Since 1980, Paul Spong has been trying to free CORKY, a female killer whale captured on December 10, 1969 near "his" island. For 28 years, CORKY has been a prisoner at Sea World in San Diego (California). Despite her seven cubs, all of which have died, she is doing well. One day, the Ben White organization, anti-captivity, interrupted CORKY's show to let her hear the songs of her family members. Because her family is still cruising off Hanson Island!
CORKY obviously recognized the voices of her family and she began to tremble on the surface of the pool and snap her jaws. All of us volunteers, watching Paul Spong's recorded report, had the desire to cry. It is terrible to see CORKY in a ridiculous pool recognizing his family so long after. Alas, CORKY is still a prisoner at Sea World but Paul Spong does not despair. He demonstrates all over the world to raise public awareness. A huge HANSON ISLAND FOR CORKY flag and hundreds of FREE CORKY drawings written on fabric squares are spread all over the world.
We hope for all the liberation of CORKY locked behind the "bars" of the basin since 1969.
Van Eersel P. (1993), Le cinquième rêve. Grasset, 447 p.
Sifaoui B. (1996), Le livre des baleines et dauphins. Albin Michel, 239 p.
Belgium, October 1997

The Free Whale, The Great Breath, volume 1, n°3

by Julien Marchal