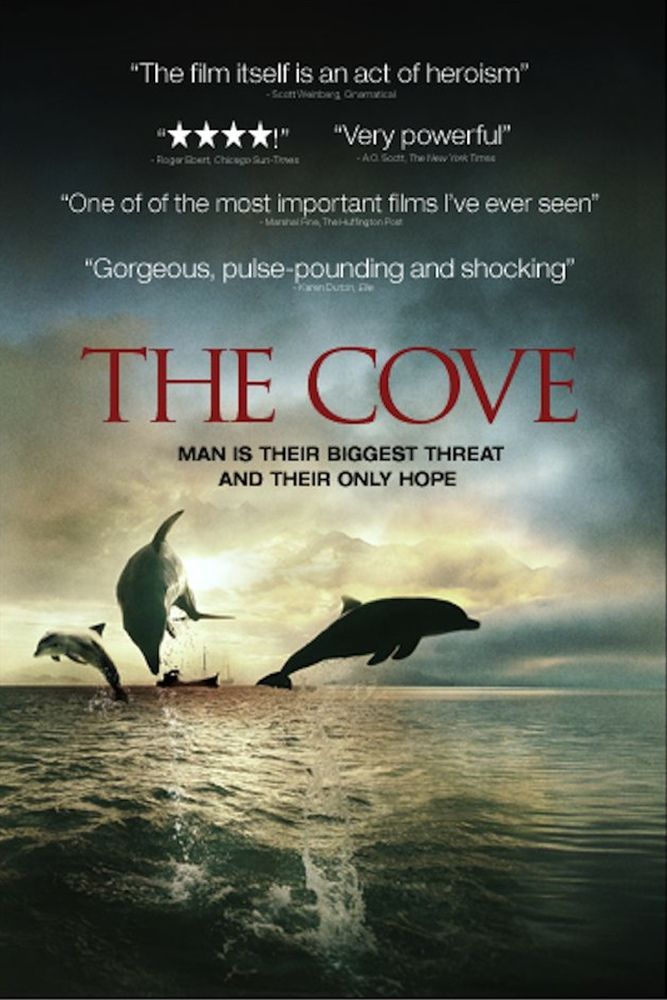 Comme beaucoup de canadiens, nous étions devant notre télévision dimanche soir pour regarder la cérémonie des Oscars a Hollywood !
Lors de la nomination des meilleurs documentaires, celui du réalisateur Louie Psihoyos (avec Richard O'Barry), The Cove, fut dans une position délicate car la concurrence était rude !
Finalement, ce film a reçu l'Oscar du meilleur documentaire ! Quel exploit ! Super !
J'espère que les gens iront le voir !
Bien sûr, le maire du village, Kazutaka Sangen, à Taiji, où se déroule le massacre des dauphins, s'estime trahi et juge "malhonnête le film de Louie Psihoyos; je pensais qu'il s'agissait d'un film scientifique sur l'empoisonnement au mercure". Il rajoute par la suite qu'il a regretté "la diffusion dans ce film, d'informations erronées", ajoutant que la chasse aux cétacés n'avait "rien d'illégal" tout en appelant au "respect mutuel de la culture culinaire de chaque pays".
Louie Psihoyos de son côté se défend d'avoir voulu faire un documentaire antijaponais. "Les japonais ont le droit de savoir. Notre film doit permettre aux gens de se faire leur propre opinion. Nous ne disons pas aux japonais ce qu'ils doivent faire".
Mon opinion est qu'il fallait montrer au monde ce qui se passe au Japon. Ce pays chasse pas moins de 23 000 dauphins par an, donc on ne peut pas rester muet par rapport à ça. Des endroits sur la côte japonaise comme Chiba, Hokkaido, Iwate, Miyagi, Okinawa and Wakayama, sont utilisés pour ce genre de pêche.
Dans l'article sur le site internet du journal « Le Monde », il est clairement dit :
« L'objectif affiché du réalisateur, le photographe Louie Psihoyos, était de susciter un "tsunami de réactions négatives" à travers le monde pour contraindre le gouvernement japonais "à mettre fin à la chasse au dauphin mais aussi, pourquoi pas, à la baleine". C'est très clair !
Maintenant, peut-être allons-nous avoir un documentaire contre le massacre des globicéphales aux iles Féroé, situé en Europe.
A bientôt. Bye

Polynésie française, février 2009.

Julien Marchal