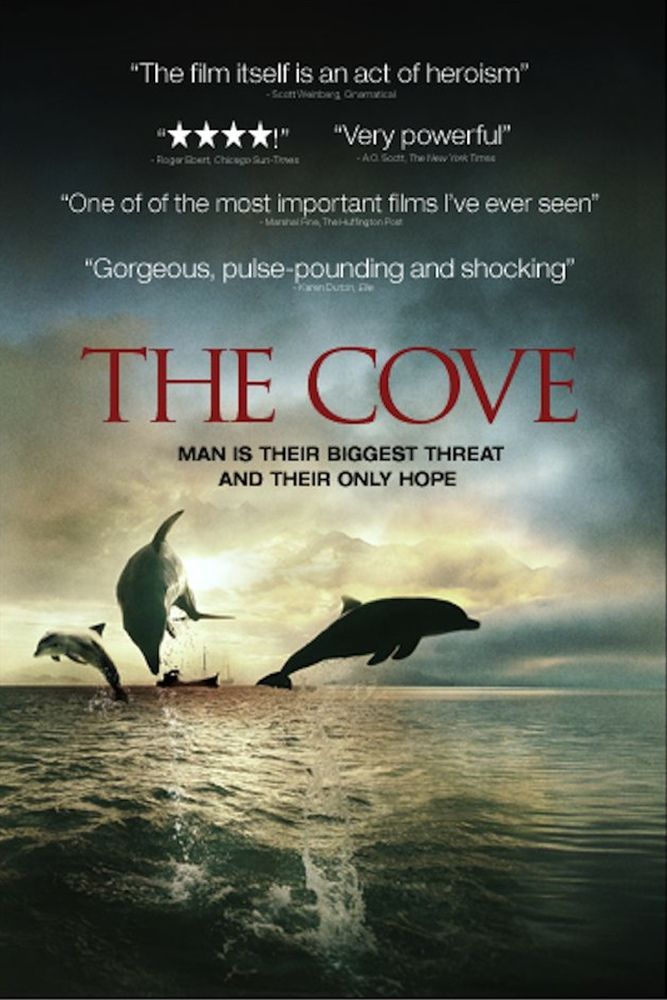 Like many Canadians, we were in front of the TV on Sunday evening to watch the Oscars ceremony in Hollywood!
Director Louie Psihoyos' The Cove (with Richard O'Barry) was nominated for best documentary, but the competition was tough!
In the end, the film won the Oscar for Best Documentary! What an achievement! Wow!
I hope people will go and see it!
Naturally, the mayor of the village in Taiji where the dolphin massacre takes place, Kazutaka Sangen, feels betrayed and calls Louie Psihoyos' film "dishonest; I thought it was a scientific film about mercury poisoning". He later added that he regretted "the dissemination of erroneous information in this film", adding that hunting cetaceans had "nothing illegal about it", while calling for "mutual respect for the culinary culture of each country".
Louie Psihoyos, for his part, denies having wanted to make an anti-Japanese documentary. "The Japanese have a right to know. Our film should allow people to make up their own minds. We're not telling the Japanese what to do.
In my opinion, we had to show the world what was happening in Japan. This country hunts no less than 23,000 dolphins a year, so we can't remain silent about it. Places on the Japanese coast such as Chiba, Hokkaido, Iwate, Miyagi, Okinawa and Wakayama, are used for this kind of fishing.
In the article on the website of the newspaper "Le Monde", it is clearly stated:
"The stated aim of the director, photographer Louie Psihoyos, was to provoke a "tsunami of negative reactions" around the world to force the Japanese government "to put an end to dolphin hunting and, why not, whale hunting too". It's very clear!
Now, perhaps we'll have a documentary against the slaughter of pilot whales in the Faroe Islands, located in Europe.
See you soon. Bye

French PolynesiaFebruary 2009.

Julien Marchal