In my 2002 report entitled - Pollution and its effects on cetaceans - in collaboration with Stéphanie Raynaud in Montpellier (France), I had already explained the problem at length. But I wanted to provide further explanations of other general problems.
Visible pollution may be shocking for the general public, as it remains visual. But it does little harm compared to the desecration of waste discharged by chemical, industrial and agri-food companies. We have to realize that chemical waste escaping into the atmosphere eventually finds its way back to our oceans.
Numerous negotiations take place between countries to find common ground. For example, the Stockholm Convention on Persistent Organic Pollutants, signed on May 23, 2001, represents a first victory for European countries. These "POPs" are chemical substances that persist in the environment, accumulating in the tissues of living organisms through the food chain, and presenting the risk of harmful effects on human health and the environment. The maritime transport of these pollutants represents a permanent danger in the event of an accident.
While we're on the subject of sea transport, it's worth noting that Canada has an oil resource in the Athabasca region of Alberta that could make it the world's second-largest oil producer after Saudi Arabia. All this wealth is of interest not only to the United States, but also to all other countries, which could obtain a transfer by sea. Such a move could jeopardize our oceans. Especially as Canada is set to increase its oil production fivefold by 2015.
Politicians have a vital role to play in combating the pollution affecting our cetaceans. The problem is, what policy?
The worst in recent years has been President Bush, who had a vested interest in producing without making the slightest environmental gesture.
In a previous text, I read that Alaska's Western Arctic Reserve is home to 450,000 caribou and 3,500 beluga whales (Delphinapterus leucas). Despite the Exxon Valdez oil disaster in 1989, Bush intended to open concessions on more than half of the territories and on other nature reserves. What a disgrace! It's a good thing the governor of Alaska, Sarah Palin, didn't stop by! We all knew that President Bush and his entire clique were close to the oil business.
Rising global temperatures are making the oil lobby very happy. Shipping lanes in Canada's far north, in the Arctic, are opening up, allowing the passage of large ships. Even with a drop in the price per barrel, demand is ever stronger, profits are record-breaking, and the money earned allows us to tap into untapped oil and gas fields. Global warming allows access to previously inhospitable areas. Arctic marine animals have plenty to worry about, especially as Canada, the USA, Denmark and Russia vie for this energy potential. According to some experts, a quarter of the world's energy reserves lie beneath the pack ice.
There's no end in sight to the maritime trade. Coal is the world's most important resource, used in power generation and the steel industry. Australia, Indonesia, Russia, South Africa and China top the list of exporting countries. Its exploitation may be hampered by environmental concerns, but its low price remains convincing.
As far as oil is concerned, the majority of new deposits are offshore, which favors maritime transport. The African continent is of interest to countries such as China, because it is rich in oil and has the lowest oil consumption.
We could avoid this human pollution by using clean energies. Electricity is largely dominated by coal and gas, but wind power is growing steadily worldwide. Of course, production costs are higher, but the ecological gesture is priceless. I often hear that its physical appearance spoils the landscape and that its noise disturbs animals. However, at a distance of 300 meters, the noise level reaches 45 decibels, the equivalent of an ordinary office environment. So, is it really that bad? I'm not saying that noise pollution shouldn't be neglected, but it's still relatively minor compared with road or rail pollution. Germany remains a pioneer in wind and solar power, because the government guarantees private individuals access to the grid and energy autonomy, with substantial financial resources. Many countries are lagging behind, but this remains a real challenge for our future.
Certainly, some nations are blocking the arrival of renewable energies for reasons of economic strategy. Legislation proposing these types of projects is delayed or forgotten. Projects are chosen not for their ecological benefits, but for their rate of return. Wealthy countries invest their budgets in the army, but little in the environment. Don't be surprised if, after military sea trials, we find whales or dolphins washed up on beaches!
I'd also like to talk about solar panels, which are developing little by little in developed countries, but are still little used. For example, I live on an island in the Pacific, where there is a lot of sunshine, but not a single house has this type of installation! Another example is Africa, which could become dependent on this type of energy.
I'm not going to dwell on the subject of global warming, as we have enough proof that man is upsetting the balance. We know that emissions of greenhouse gases such as carbon dioxide (Co2) and methane are responsible for this misfortune. I'm just going to say that the European Union of Fifteen was committed to reducing its gas emissions by 8% in 2012, yet in 2005, it only made a 2% drop. That says it all...
Will the rise of the ecologist party "Europe Ecologie" in the European elections of June 2009 change things?
For so long, we've been proving to the world that our planet is heading for disaster, and yet all the players responsible for this misfortune are vying with each other to protect their personal interests.
According to Al Gore's excellent documentary (An Inconvenient Truth, 2006), we need to reduce global Co2 emissions by 85% by 2050 to stabilize the climate.
Others see nuclear power as an inevitable solution. Yet its dangers are well documented: irradiation of workers and the population, accidents, proliferation of nuclear weapons and waste management.
Rising sea levels are becoming a serious problem. I met an expert on my boat during a dolphin trip, and forecasts say that in less than 50 years, the island where I live will be completely covered. Already, the commune of Tiputa, a small village on the other side of the pass, has built a metre-high wall to protect its inhabitants. Not very pretty, but useful.
Every day, on my outings at sea, I raise our customers' awareness of man's massive impact on ecosystems. We collect garbage such as plastics, nets, bottles and other items at sea, all of which pose a danger to cetaceans and turtles. The turtles eat them because they mistake them for jellyfish. By the way, I remember an article about the autopsy of a green turtle on the French Atlantic coast, in which the vets discovered several brands of supermarket plastic bags in the stomach. How can I remain insensitive to this?
There are few miracles to avert disaster, future forecasts are pessimistic and cetaceans are vulnerable. And let's not forget that some countries want industrial whaling...........
Small as I am on my island, the problem seems far away and inaccessible. Yet, when I know that 30% of the planet's corals have disappeared and that three quarters of the world's fishing grounds are in decline, I tell myself that paradise knows its limit.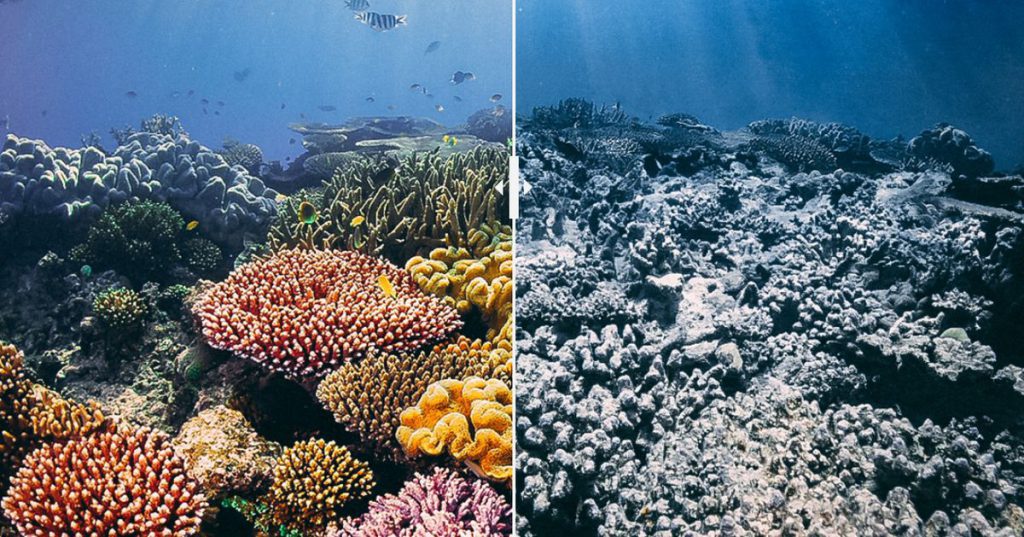 Sincerely.

French Polynesia - Rangiroa - Tuamutu - June 2009.

Julien Marchal